Non Profit Organizations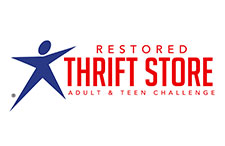 Teen Challenge is the faith-based SOLUTION for the drug epidemic. The scope of Teen Challenge has grown over the years, and now serves adults as well as teenagers. There are over 200 Teen Challenge campuses in the United States, and over 1000 centers worldwide in over 80 countries, which provide Christian recovery services to individuals of every age and social background. Typically, these services are long-term residential recovery centers which provide a life-encompassing environment through which the participant is able to change their lifestyle and develop a plan for a future free from addiction. Another core tenet of Teen Challenge is drug abuse prevention, which educates young adults on the dangers and reality of drug abuse in our society. Teen Challenge came to Texas in 1968, with the opening of the San Antonio campus, then called the Westwood Center. Teen Challenge of Texas now operates six campuses in Texas in the San Antonio, Houston, and Fort Worth areas.
Shop for quality affordable clothing, furniture, household items, and other great deals at any of our Restored Thrift Stores in Brenham, Fort Worth, and San Antonio. The stores exist so that Teen Challenge can continue to offer low-cost, Christian drug recovery services to men and women struggling with addictions. The safe, supervised, drug-free environment at each location provides a great 'classroom' to teach retail principles to our students, as well as opportunities for them to share their own testimony about God's grace through the ministry of Teen Challenge and reach out to the community. All proceeds from the thrift stores benefit Adult & Teen Challenge of Texas.
If you'd like to make a difference in the lives of abandoned and stray companion animals in our area, please consider becoming a part of PPA.
138B Fairmont, Pasadena, TX 77502 - Phone: 832-831-8865